I'm a very big fan of movies that focus on the intrigue surrounding professional sports. I will always be drawn in and consider movies like Air to be essential viewing. I had great expectations for it not only because Ben Affleck directed the movie but also just because of that. I'm delighted to report that I had a terrific time at the movies after seeing it. Here are some reasons why you should pay attention to this superbly written movie.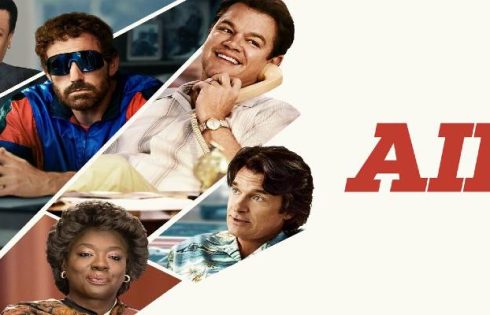 Nike was not a very valuable company decades ago, and few athletes even desired to be sponsored by them. The movie Air tells the tale of Sonny Vaccaro (Matt Damon), a man whose career is about to come to an end when he has the wild idea to jeopardize the reputation and success of the Nike brand. He takes a huge gamble in an effort to convince Michael Jordan to sign a contract with them, creating what is now generally referred to as the Air Jordan shoe. It's a really straightforward tale of a man who sees something's potential even though everyone else thinks what he wants to do is impractical.
It's obvious that Alex Convery is the movie's star. Are you unaware of him? Well, I hadn't either until today. He is the film's scriptwriter, and it was the dialogue—from beginning to end—that elevated it above the level of a typical real narrative and made it a must-see. He has never written a screenplay before. Yes, a film that I will currently describe as my favorite of the year thus far was written by a man who, before this one, had never written a feature film (at least none that were really created). Hearing about this only made me ludicrously happy that there are still people in Hollywood who are willing to take a chance on them. I really hope Convery keeps getting employment because he authored this fantastic screenplay.
This movie is brilliantly directed by Ben Affleck, who also gets outstanding performances from all of the actors. It's one of Matt Damon's best performances in years, and he's fully engaged. This film is filled with Jason Bateman's caustic humor, and I couldn't get enough of it. As always, Viola Davis was fantastic as Michael Jordan's mother, but Chris Tucker truly stood out to me as the MVP. He delivers all the necessary dramatic beats for his character while still being amusing. I was delighted to see him in such a substantial role because it had been a long.
I'm not going to sit here and declare that Air is one of the greatest movies ever made or that it is in any way revolutionary, but for me, it simply checked all the boxes for fun. It's entertaining to watch and has excellent acting, writing, and direction, and even though you know how the tale ends, it's still incredibly fascinating. Because it never shows any actual basketball (other than on television) and because the inner workings of this organization are simply generally fascinating, I believe Air is still a movie for non-sports fans or individuals who are unaware of sponsorships and how they function in professional sports. Air is currently appearing in theaters, and I believe lots of people will like it. I wholeheartedly endorse this.
More sports blogs to read:-
https://livegameonlinee.blogspot.com/2023/07/watch-live-sports-matches-without.html
https://methstreams8.wordpress.com/2023/07/17/enter-new-world-of-sports-via-methstreams/
https://methstreams8.wordpress.com/2023/07/18/dominating-the-nba-las-vegas-summer-league-unveiling-the-true-winners-and-losers/
https://medium.com/@methstreamsvip/upcoming-nba-nfl-mlb-matches-schedule-stay-updated-on-your-favorite-sports-events-f5fcac7aff9b